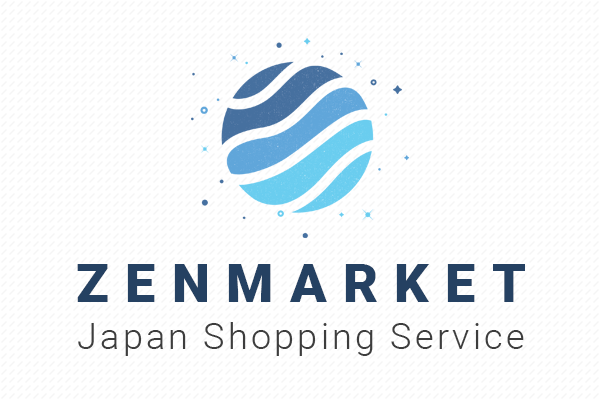 Buying with ZenMarket you can save a lot on shipping costs, because they will consolidate your packages for free.
Buying from a Japanese online shop in most cases is not an easy task for those who don't live in Japan and don't speak Japanese. If you do not speak Japanese, it is a tricky task to go through a registration process on a common Japanese website, or to communicate with a seller.
Secondly, some online marketplaces do not accept credit cards and deal only with bank transfers. In some cases credit cards issued outside Japan are also not accepted. Thirdly, most Japanese online marketplaces and Yahoo! auction sellers do not ship internationally.
ZenMarket service was meant to solve these and many other problems you might encounter when buying things from Japan. They are happy to become your all in one Japanese shopping cart where you can add items from any online marketplaces and auctions in Japan. They will handle registrations on Japanese websites, pay with bank transfer if necessary, and ship internationally. ZenMarket will also communicate to sellers if you have any questions. Most importantly, one of the main reasons to use ZenMarket is because it is cheaper. You will save a lot on international shipping when you use their default free package consolidation service. Also, upon request they will check your goods on arrival to their warehouse and will send you photos.

ZenMarket service is cheaper than any other shopping services in Japan or even mail forwarding services, They charge only 300 yen per item no matter what you buy. In case you can't find something, they will help you to find it in Japanese online marketplaces.
Using ZenMarket service, you can buy from any Japanese online marketplace or auction. Just add the item URL link to your Cart and place the order. In case you are not familiar with Japanese online shopping, just click on the "Other shops" tab and you will see plenty of otheronline shops, organized into categories.

Also for you convenience, they connected their system to the three biggeste-commerce platforms in Japan: Rakuten, Amazon.co.jp and Yahoo! Auctions. Now you can search for products and browse categories from these shops and auctions in English in one place! Rakuten is one of the leading shopping websites in Japan. It works as a selling platform, where all different sellers of various scales sell their goods. The variety of products on Rakuten is huge (more than 140 million products), but sometimes it might take some time to find exactly what you want.

Japanese Amazon is more convenient to use, and in most cases it offers free shipping within Japan. ZenMarket have also integrated Japanese Yahoo! Auctions into their system, so you can bid on Yahoo! Auctions directly from ZenMarket. Yahoo! Auctions are famous for a great variety of rare items you can find only in Japan.
Let ZenMarket be your Japanese shopping cart, where you can put in any items from any marketplace and get them shipped to your address. You can add products from different online marketplaces to one cart on ZenMarket and they will do the package consolidation for free. In case you want to communicate with a seller, ZenMarket staff will be happy to assist you.